IWEB Pathology - A Wordpress Free Theme
Iweb-Pathology is a general responsive wordpress theme, you can use it for creating pathology center website for promoting your services, it comes with power full features, advanced option panel to help you easily customize it the way you want to fit your need.
You can select full width slider or a full width static header image for better SEO purpose.
There's also a spot to share all of your testimonials from past customers, with pictures and quotes. Full width layout and Left/Right Sidebar layout available.
CURRENT VERSION: 1.0.10
LAST UPDATE: 08 December 2018
COMPATIBILITY: 5.0.3
Features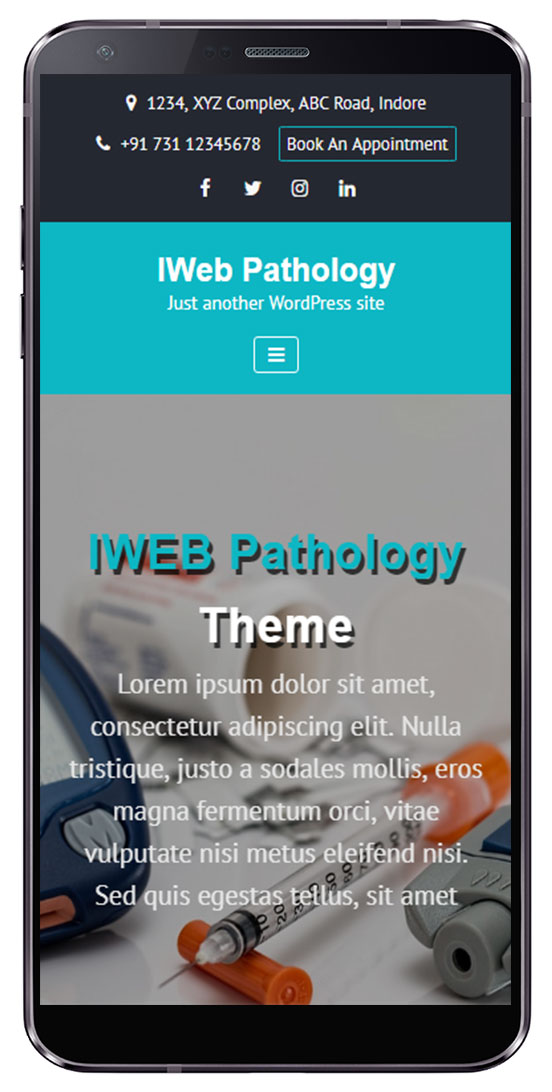 Responsive and Mobile Friendly Theme
One of the key features of our themes is that your website will respond and adapt to different screen sizes delivering an optimized design for iPhones, iPads, and other mobile devices.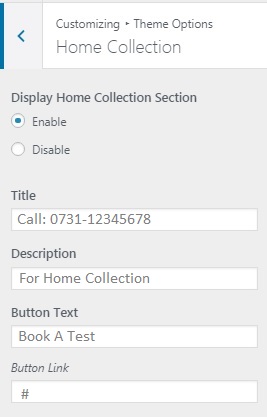 Live Customizer
We make use of the WordPress Customizer, which allows you to preview changes to your website live, in all of our themes. This is the future of website editing.Live content editing directly in Customizer.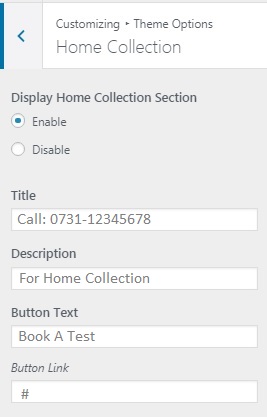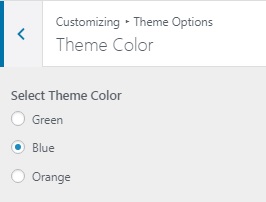 Theme Color
Quickly change the color of entire website.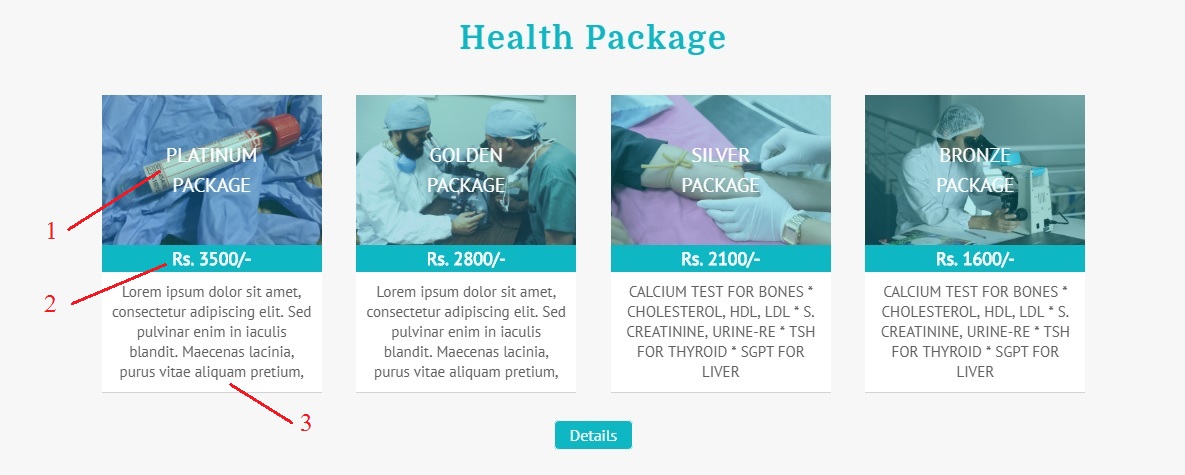 Health Package Section
Display different packages with tests list for your patient.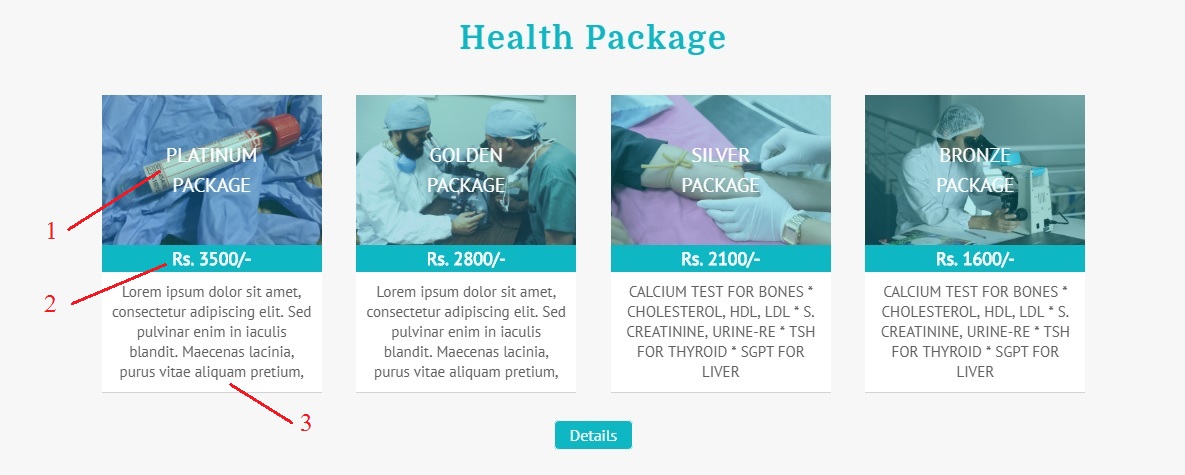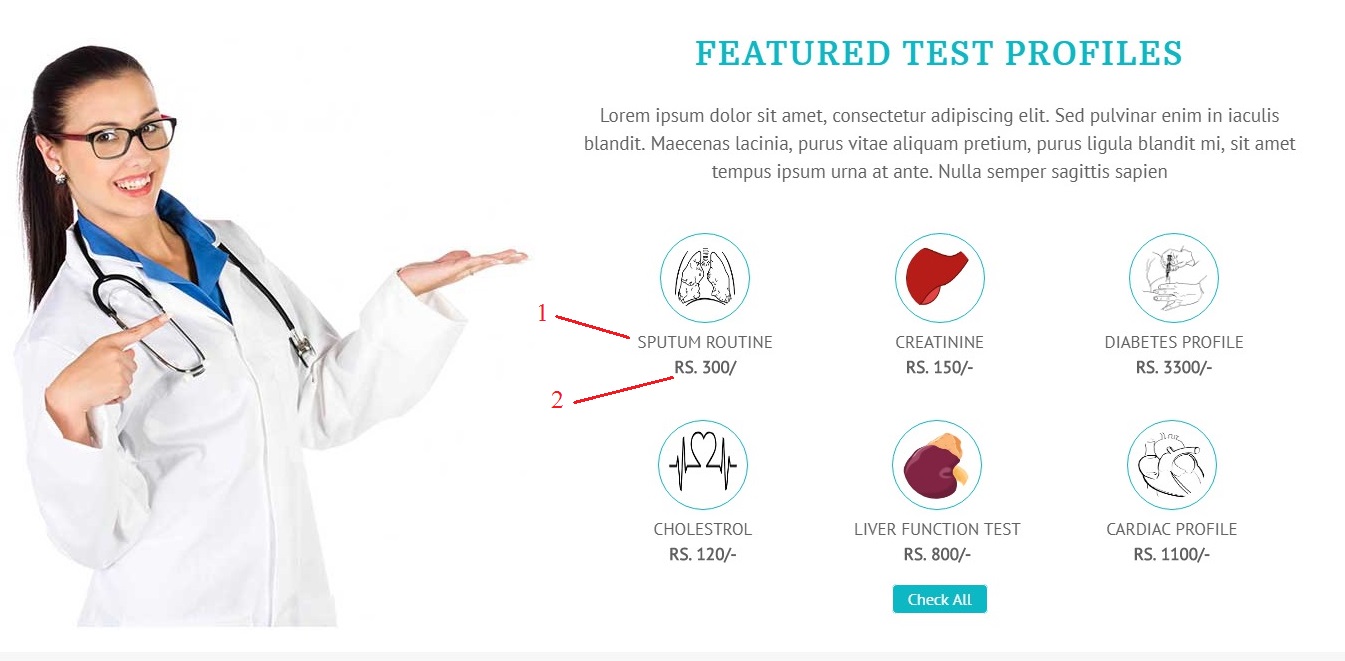 Featured Test Profiles
Display featured test profile with price.
Other Features
Updates
We regularly release updates to fix any bugs, add new features (often based on customer feedback), and stay up to date with the latest version of WordPress.
CROSS BROWSER SUPPORT
We support the most popular modern web browsers: Chrome, Firefox, IE9+ and Opera..
Standard Codes
We do proper data validation and sanitization and follow core theme guidelines. Our themes will always be updated as things change in WordPress..
Featured Content
Featured Content allows you to highlight your recent & popular posts on your website. It can either be displayed on Homepage.